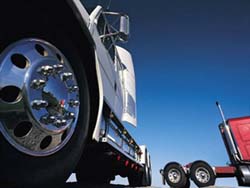 Irs Form 2290 frequently asked questions
Remember, you should get your IRS watermark stamped schedule 1 within minutes!
All carriers with 25 or more vehicles with registered gross weights of 55,000 pounds or more must electronically file Heavy Vehicle Use Tax Form 2290.
Top frequently asked Questions will be listed here soon.
As always, you can ask your questions here: Request Assistance